The days in Palmi were relaxed. The weather was mixed, but good enough for a couple of beach walks. Otherwise we looked for our first long-term accommodation in Sicily – and found what we were looking for.
On October 20th we bought a ferry ticket for truck with truck price … The statement was: campers over 9.00 m in length cannot travel as a motorhome, but have to pay the commercial tariff. The whole thing then cost about € 100.00 more – On the return journey Ingo will be 20 cm shorter 😉.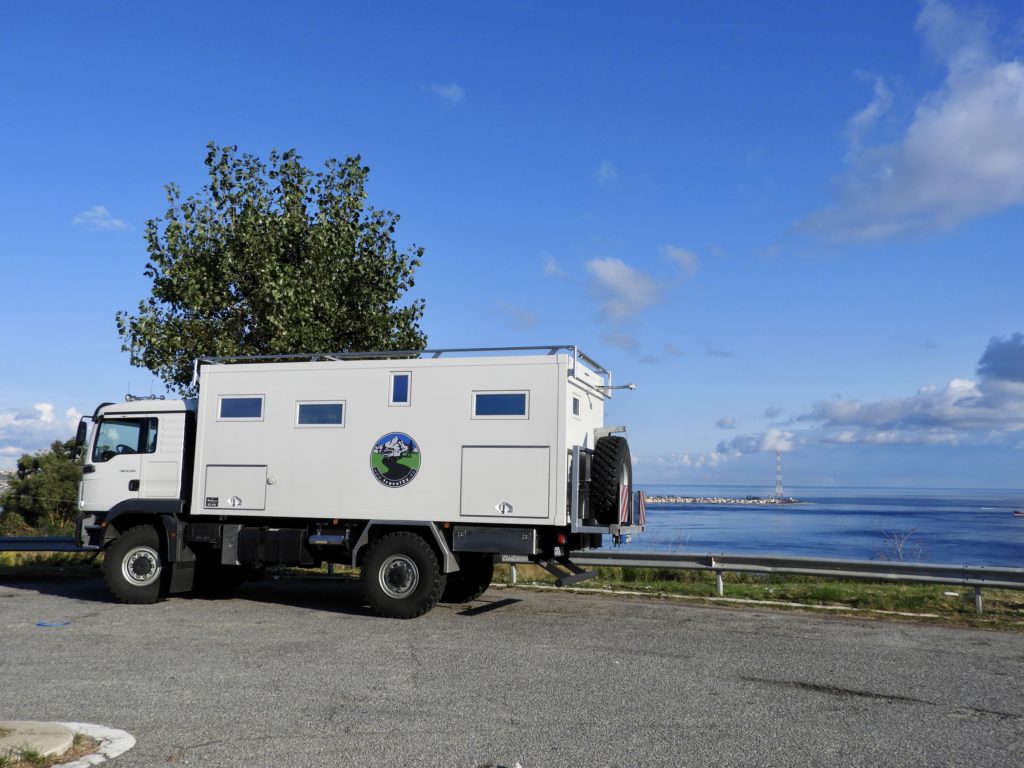 From the port near Messina in Sicily, it was about 80 km on the north coast to our chosen campsite. After a rehearsal night at "Agricampeggio Alessandra" in Torrenova, we decided to stay here for a month.
A very well-kept, relatively new facility, about 90 square meters large plots with water, electricity and gray water disposal on the pitch. 200 m to the beach, 5 minutes by bike to town, working wifi 👍 and a total of only 23 parking spaces.
After we adjusted again after the second night (a seat in the back row became free), we are now a little more off the beaten track, closer to the beach and sunset and are now looking forward to the month here.
With a "fixed address" we could also order Luis fodder, a WiFi amplifier and other small items.
The first repair work has been done (the water in the kitchen sink did not drain 🤥), Lui makes arrangements with various dogs here and we slowly explore the area.
The next few weeks will probably be a little quieter here on our homepage – we enjoy the Sicilian autumn at around 20 ° and bright sunshine.
In any case, we wanted to thank you for your comments, your feedback on other channels and your interest! Nice that you are all "there" 👍😃.