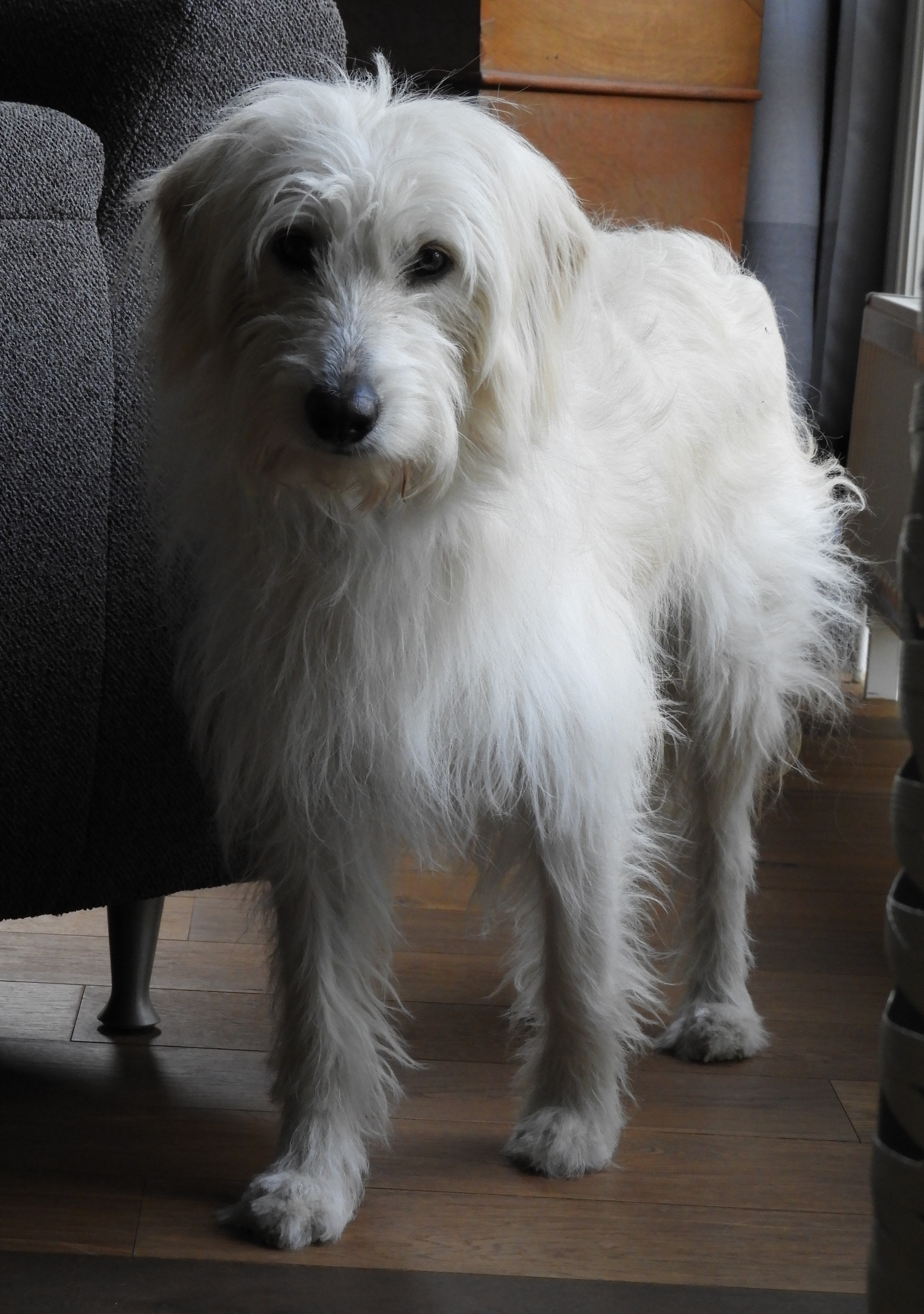 Lui : Born August 2018 in Sardinia and through an animal welfare organization ( pro Tier e.V. ) came to us in March 2019.
Found as a puppy, bottle-fed, then taken to the shelter and a very scared dog due to the lack of socialization. When we first met, he took our hearts by storm, despite being in reverse gear …
We are happy that he is with us and will accompany us on our journey!
Update September 2019:
At home and in dealing with us, Lui is developing more and more into a relaxed and great dog, but as soon as we leave the house, he is still very anxious and nervous. This is one of the reasons why we – also on the advice of our dog trainer – decided to purchase a bicycle trailer. This gives him the opportunity to observe what he sees as a dangerous world from a protected space.
We give him all the time he needs and keep our fingers crossed that he can enjoy our trip!